Yoga Yoga-Learn The Yoga For Stress Management
Yoga Yoga
Everyone should at least give yoga a try, very few people who try it and stick to it for any amount of time does not benefit. Since the majority of our problems start out from the stress in our lives, learning about the yoga which is best for stress is the best place to start. First a little about yoga, yoga will give you many benefits both body and mind. Doing this regularly will develop your discipline in your physical and mental skills, some of the  benefits most common are a feeling of peacefulness of the body and the mind. A deep relaxation feeling, great stress and anxiety management technique. Hatha Yoga is the best for managing your stress, one more positive thing you will love is it is great for beginners with a slow pace.
Stress Reduction
Improved Fitness
Chronic Illness Management
Stress
Stress for long-term periods will give you many emotional and physical problems, it is amazing the problems stress in our lives can cause us. Most people experience the flight or fight response, but when under long-term stress these are with us much more often than is healthy. This causes us not to think clearly which often we will make bad decisions, often people under such circumstance will even harm others or themselves. Stress causes high anxiety over time, living too long with anxiety will most often turn to some level of depression.
Ulcers
Excessive Bleeding
High Blood Pressure
Bone Density Loss
Immune System Malfunction
Weight Gain
Simple Breathing Technique
This simple breathing technique is a very good de-stress technique, best done at night before bed to experience the difference it makes. Start by lying down with eyes closed, I prefer to do this on my bed. Inhale inside of your body like a balloon, as you inhale watch your breath expand in your lower belly, ribs and lower chest. Exhale letting all your breath out naturally, repeat this pattern at least for five minutes. Place your one hand on your lower belly and the other hand on your chest, you should feel the most expanding through your belly when done correctly. Most of us breathe through our chest, but breathing through your belly helps you become less stressed and more relaxed.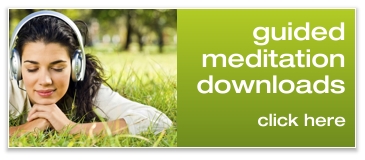 How Yoga Works
Many people before even attempting to learn any type of yoga does not understand how it works, the yoga postures increase your strength and flexibility. The breathing teaches you breath control, this promotes a total body and mind control and calmness. Meditation provides you with a very deep relaxation state, also helps you to be more mindful or aware of your own body and mind.
Check  With Your Physician Before Starting Yoga If
Back Problems
Risk Of Blood Clots
Eye Disease
Pregnancy
Balance Problems
Uncontrollable Blood Pressure
What Is On My Mind Today
This article is an introduction to yoga, anyone interested in starting yoga this article will give you a basic idea what yoga is all about. There are many types of yoga, those will be other articles coming this week. Hatha yoga is a very good yoga to begin with, it is a nice slow paced workout and the postures are not over complicated to learn. Best method is taking a class with an experienced instructor, the next best I would recommend yoga DVD's. I learned through DVD's for the beginner easy yoga, but for the more complex I took classes which made it much easier. If you are like me your anxiety makes taking classes more difficult then the yoga DVD's would be the best choice for you as well.