Why Do I Feel So Depressed After Christmas-Holiday Depression You Are Not Alone
Holiday Stress
Many people experience stress preparing for the holidays, the first stress many people experience getting ready for Christmas is shopping for their loved ones. Shopping for bargains and deals for everyone on their Xmas list takes much work and energy, this is especially true when shopping for their hard to buy for people. Everyone has at least one difficult person to buy for, who is your hard to buy for person? For many of us it is the seniors on our Xmas list who give us the most shopping stress, this is only one of several triggers we experience preparing for the holidays.
Other Holiday Stress Triggers
Everyone does not have the same triggers preparing for the holidays, but some other common triggers are cleaning the home and decorating for the holidays. Decorating takes more work and energy than many people realize, another common trigger is preparing for the family Christmas meal. Some people even have to plan for traveling during the holidays, when you combine several triggers in a short time span such as preparing for the holidays you are experiencing more stress than many people can tolerate.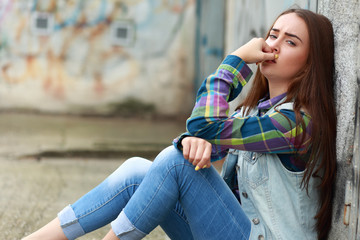 Next Step Anxiety
When most people are under more stress than they can tolerate they start to experience feelings of anxiety, this anxiety is what keeps us going to continue preparing for the holidays despite being under more stress than we can tolerate. Your anxiety gives you the extra push you need to get the things done for the holidays, many people are in high anxiety mode even before Christmas arrives. Sometimes anxiety can even trigger panic attacks for some people this time of the year, are you one of the few people who feels calm by Christmas day? Many of us are so anxious by Xmas we do not really enjoy our Christmas day like we should, is all those cool gifts under the Christmas tree really worth all the stress and anxiety many are experiencing by Xmas day? Anxiety is a warning call from your body telling you to chill out and slow down. Deep breathing through your nose will reduce your anxiety and give you more time to get the things you need to do before Christmas arrives, but this is only a temporary anxiety fix.
Christmas Day
Christmas day finally arrives and you are spending your day with family and friends, the majority of people do not enjoy Christmas day as much as they should. People who have experienced more holiday stress than they can tolerate often feels this way, they are still in high anxiety mode and just going through the motions and not really feeling the joy they should on this special day. When we are anxious, we cannot relax and enjoy what we are doing, more people experience anxiety and depression during Christmas than ever before.
Depression After Christmas
People who experience depression after Christmas are feeling extremely down and disappointed many experience feelings of guilt and frustration. Their anxiety levels usually have decreased by now and depression has set in, Most people this is the result from being under more stress than they can tolerate and it just catches up with them after Christmas. Overspending during the holidays adds to them being depressed, add the winter weather especially in the northern parts of the USA can also increase your depressive feelings. Most people often feel the need to isolate from the world when actually what you need is to be out among positive people more than ever.
Prevention Of Depression After Christmas
Many of us can prevent or at the least experience a lower level of depression after Christmas, some people just have such low stress tolerance preventing this completely is not possible. Starting early preparing for Xmas is the key to enjoying Christmas more again, women are more prone to this experience simply because many women have most of the holiday preparation to do. Starting early with your shopping for bargains will save you money and keep your stress and anxiety at lower levels, making a plan helps many people especially if you have a low tolerance to stress. Decorate one room at a time instead of trying to decorate the entire home in one day, planning ahead for any holiday traveling you might be doing also reduces your stress and anxiety. Stress is your first sign you need to slow down if you do not slow down than anxiety steps in which for many of us gives us extra energy to get things done. Prolonged stress such as preparing for Christmas starts the process of our anxiety levels increasing when we are in high anxiety mode for prolonged periods eventually this triggers depression for most people.
What Is On My Mind Today?
You can enjoy Christmas day once again by preparing in small steps, start early and shop for bargains is the best way to stay within your budget and not overspend. It does not matter how old you are, what gender or even how much money you have you can still be a victim and be robbed of your Christmas joy. Another good tip is to be sure to get enough rest and sleep, eat healthy meals and not so many high sugar and sodium snacks. Taking care of yourself will help you endure the stress of preparing for the holidays much more, remember not to forget to treat yourself special this Christmas.