What Is The Best Gift For Dad-Shopping For Dear Old Dad
Holiday Shopping Stress
Are you experiencing the stress of the holidays yet, even though the holidays are suppose to be fun times for the family to get together preparing for the holidays can cause many people anxiety and stress. Do you have at least one person which is a challenge every year to find the best gift, many people find shopping for their dad the most difficult person on their Christmas list. My dad is my most challenging person to buy for, some times this does increase my anxiety as I become frustrated on my search for his gift. I have found taking this challenge in steps helps a great deal with my shopping anxiety for him. Over the years I have learned how to manage my holiday stress much more efficiently with better coping skills and relaxation skills, these skills keeps me calmer to make better shopping decisions during the holidays.
Hobbies & Interests
Before you ever step into your favorite holiday shop narrowing down your gift options will save you much time and manage your anxiety, what makes your dad who he is? My first choice of possible gift options are my dad's hobbies and interests, if you are lucky and your dad has a wide variety of these choosing the best gift will be much less stressful for you. If you are unlucky like myself,  and your dad does not really have any hobbies or interests any longer this make it more of a challenge. The only real hobby or interest my father has had the past several years was gardening, this year his health is much worse and my parents are even relocating to a smaller home in town.
Chess
Gardening
Golf
Hunting
Fishing
Cooking ( Grilling )
Camping
Hiking
Crafts
Landscaping
Music
Reading
Puzzles
Art
Favorite Sports Teams
Dad's Career
If your dad is still healthy and has his career,  this gives you some more gift options to consider if dad's career has him in an office you can consider useful office gifts or fun office gifts. With, office gifts your dad will be thinking of you every day at the office when he uses or sees your gift. Another option for a dad still active in his career could be clothing and accessories, I avoid this as a gift as a last resort simply because choosing the right size is not always easy to do. When I go clothes shopping,  I must try everything on to be sure it fits properly, every brand sizes are not the same for all men.
Clothing
Useful Office Gifts
Fun Office Gifts
Personalized Gifts
Personalized gifts will put a smile on any dad's face, if your dad is a collector giving him a new piece to his collection personalized will be a very special gift for any dad.  The options of gifts you can personalize gives you a very wide variety to choose from, Christmas personalized gifts are even more popular and available than any other time of the year.  Even if dad is not a collector,  you can give him a personalized gift for his special man cave or where ever dad spends his alone time. This is a gift which is a great choice for the most challenging dad to buy for, everyone has favorites and your dad is no different so this might be the perfect gift for your dad this year.
 Pendants
Bracelets
Watches
Man Cave Plaques
Man Cave Clocks
Knives
Leather Products
Pocket Watches
Money Clips
Journals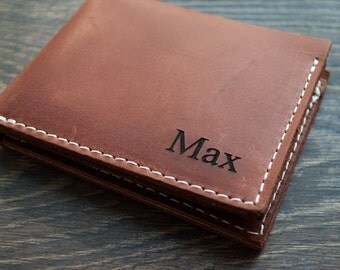 Fun Personalized Gifts
If your dad is a joker,  possible a fun personalized gift might be even a more appropriate Christmas gift, fun personalized gifts have become very popular over the years. This type of gift is very easy to find in many of your favorite shops, one way you can make this type of gift even more personal is to give him a gift from one of the personalized gift shops online. With these shops you can put any image or any text on any product they provide, you can put dad's name or anything you like on the product of your choice. Maybe a photograph of you and your family would make dad smile on Christmas day, does your dad have a favorite saying put it on the product of your choice for a big hit and unique gift for him.
Coffee & Beer Mugs
Fishing Lures
Wine Glasses
Glass Coasters
Mouse Pads
Hats
Signs
Key Chains
Magnets ( Photo Of You Or Grandchild Popular )
What Is On My Mind Today
Today I have shared my best ideas which I have used myself over the years to give my dad the best gift possible, these gift ideas are low cost and still very special gifts you can consider for your dad. You cannot go wrong with a personalized gift with your own photograph or text to make it a one of a kind gift for dear old dad, this will find the soft spot in every dad's heart. This should give you some ideas you can consider, do not forget your special dad's Christmas card to top off the best gift you can give your dad.
Smart Gifts for the Holidays at up to 50% Off