What Is The Best Games For Kids-Special Needs Children Learn From Playing These Games
Special Needs Children
All children learn the most by playing games, this is especially true for children with special needs. There are many types of games to choose from for your child, you can purchase board games which are beneficial for your child. Most of the learning and educational games on the market are good choices for your child to play, but what type of games provides the most benefit for your special child?
Best Type Of Games For Special Needs Children
With all the games on the market to choose from,  how does one narrow down which games are the best? Children with special needs receives the most benefit from video games. Focus on video games which challenges your child's communication, organization, and social interaction skills, games specifically designed for special needs children can address specific issues. Mainstream games can boost your child's sense of independence and build self-confidence, so now you might be wondering which video games are best for your child?
Communication
Motor Skills
Organization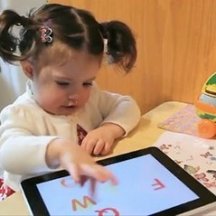 Reading & Writing
Social Interaction
What Is On My Mind Today?
There are many more video games on the market for your child to play and learn, these are some of the video games recommended for special needs children. I provided you link's and a demo video for your convenience in hopes you will check these out for your child, these special needs children video games are the best way for your children to learn and improve. Check out this link for special needs equipment, learning, and anxiety products, your children are important to me.
Resources & Help