Attention Deficit Disorder
This disorder is another health problem affecting so many of our children, this is another one of those disorders the medical profession has no understanding what is causing this in our children. The medical professionals do admit it is a chemical imbalance, by any chance do you think this could be a change in their body chemistry from the chemicals in our food? This is a neurobiological based disability which affects 3-5% of our children, when you add the chemicals from our foods with our own natural body chemicals they just might not be mixing so well?
Attention Span Symptoms
Short Attention Span
Difficulty Noticing Details
Makes Mental Mistakes Frequently
Struggles To Maintain Attention
Listening Difficulty
Follow Through Problems
Struggles To Compete Goals
Poor Organization
Misplaces Things
Memory Problems
Hyperactivity Symptoms
Excessively High Energy Levels
Fidgets With Hands & Feet
Struggles To Sit Still
Difficulty Sitting In School
Restlessness
Engaging Problems
Talks Excessively
Impulsive Symptoms
Acts Without Thinking
Answers Questions Before Question Is Completed
Anxious For Their Turn
Interrupts Others
Butts Into Conversations
What To Look For?
Persistence Symptoms Six Months Or Longer
Impairment Symptoms
Impairment Persistence ( School & Home )
Social, Academic, & Occupational Impairment
Other Disorders Common
Pervasive Developmental Disorder
Schizophrenia
Mood Disorder
Anxiety Disorder
Dissociative Disorder
Personality Disorder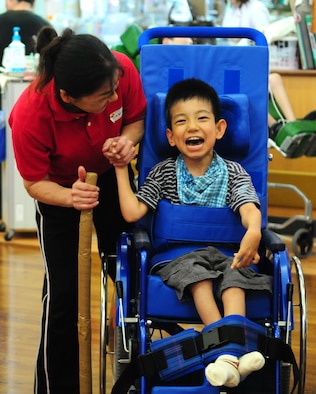 Treatment
Most children with any of these disorders your physician will want to prescribe one of many possible medications, these medications help some children focus a little better. These medications can improve a child's behavior, sometimes they can reduce emotional problems as well. They claim the right medications can even help children with addictions, any child taking lithium or depakate many not be able to take these medications without complications. The main problem for many children are the side-effects which goes with these types of medications, sometimes the side-effects are severe enough the child must be taken off the medication.
Decreased Appetite
Extreme Weight Loss
Insomnia
Anxiety
Stomach Aches
Headaches
Tics
Supplements
Some children have experienced an improvement by taking supplements, one of the supplements with good results is a supplements called HCF. This supplements has been on the market for some time, if you are like me and avoid medication until a last resort this might be something you wish to try before any medications?
Elimination Diet For Trigger Foods
HCF Supplement
Fish Oil Supplement
B Complex Vitamins
Rhodiola Rosea Supplement
Known Trigger Foods
Processed Foods
Sugar
Gluten
Dairy
Food Additives ( Coloring & Dyes )
Caffeine
MSG
Artificial Sweeteners
Soy
Personal Food Intolerance & Allergy
Safest Foods
Unprocessed Foods
Poultry
Wild Salmon & Tuna
Grass-Fed Beef
Organic Fruits & Vegetables
Lifestyle Changes
Showing Affection
Opportunities For Success
Daily Exercise
Healthy Meals
Daily Play Dates
Attention Decifit  Disorder Products
Hand Spinners
Spiky Tactile Cushion
Fidget Cubes
Stress & Anxiety Relieve Add Toys
Self-Help Books
Workbooks
What Is On My Mind Today?
As you are seeing if you are reading articles on the health problems affecting our children, even physician's now are recommending you to avoid processed foods for children with these disorders. You can surf the internet and find many recommendations for medications, supplements and lifestyle changes. One thing you will find  similar in the majority of the articles you read, most will recommend your avoid processed foods.