What Is A Healthy Relationship-Mindful Communication
What Is A Healthy Relationship
The key to any healthy relationship is good communication, the key to an extremely meaningful relationship is mindful communication. Mindful communication is thinking much more carefully before you say or do anything, in other words you remain calm and do not react without careful thought to what the other person says or does. Most of the problems in a relationship is miscommunication, often we take things the wrong way which causes many problems. It takes much work and commitment to have a healthy  relationship, this goes for friendship and even an intimate relationship with your life partner. Our communication skills today are much less efficient especially since the internet came into our lives, most communication today is through email or by telephone. My proof  is more divorces today than ever, friendships are much more difficult to maintain and often do not last long-term. The most often people have disagreements are when they are over tired, with people sleeping less and experiencing more stress this is a major cause for many of our miscommunication.
Keys To A Mindful Relationship
If people focus on these five pretty simple things they can have less problems with the people in their lives, it is a shame but true that the majority of people in our society today are me people. What is a me person, most of us are this type of person more often than not. We think about what is best for us before others, most of us do this naturally without even thinking what we are doing. When we become mindful, we reprogram our minds to think of others before ourselves naturally, this has to happen naturally for it to work at the highest potential.
Sharing What Is On Your Mind In A Nice Way
Always Respect Others Even When You Don't Agree With Them
You Must Always Be Open Minded And Willing To Compromise
Being Supportive Instead Of Critical Goes A Long Way
Everyone Has The Right To Some Privacy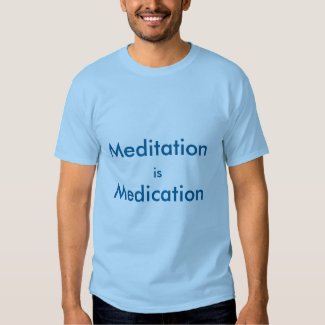 Meditation is Medication T-shirt
by
GoodLifeOnTap
View more Meditation T-Shirts at
zazzle.com
 Trusting
Trusting is one of the biggest issues between people, with so many people being hurt by others today trusting does not come easy. I have experienced abuse since childhood right into marriage, there are very few people I can honestly say I would trust. I really dislike this part of me and I have been working to improve my trust in people, my abuse has been emotional which in turn has caused me many of my emotional issues today. I do like people much more than in the past whenever I am out if I see the opportunity to help someone I will. For a long time I just minded my own business when out doing errands and shopping, now I do look for ways to do something nice for someone when I am out.  When in a relationship you must have trust in your partner when your partner is out with friends. It is healthy for the relationship to have some separate activities and hobbies, having a good balance of doing things together and apart will strengthen the relationship.
Most Common Relationship Breakers
There are certain things which will certainly break up a relationship, the biggest one in my mind is when one person tries to change the other person. You must accept the person for who they are, you are not perfect so why would you expect your partner to be. When one person is too much of a taker and the other person must always be giving, this will eventually cause problems. When their is a control issue there will be problems, just because you are with someone does not mean they do not have their own life too. The real key here is to always be thinking of the other person, you will find when you do nice things for them they will do nice things for you.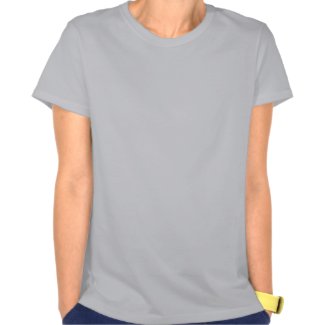 Funny Yoga T-Shirt
by
workitfit
View more Yoga T-Shirts at
zazzle.com
How To Become More Mindful
The suggestions I have shared are examples of being mindful in a relationship, the majority of our problems are not that we do not love the other person but we are allowing our stress in our life to cause us to act this way. Guided meditation is an awesome method to learn to be more mindful, doing this daily will slow you down and able to manage your stress much more efficiently. Being less stressed will reduce your anxiety which will give you a much calmer and clearer mind when we are calm we think before we react. Guided meditation will just make you a happier person when we are happier we are more thoughtful and sensitive to others. This is not a time-consuming task to add to your daily routine, even 5-10 minutes every morning will make such a difference in your life. Once you get into the habit of doing this every morning, you will look forward to this and even find yourself doing it longer than you realize. This is no difference than bushing your teeth every morning, people are a creature of habit and in no more than a few weeks this will be a part of your daily routine.
What Is On My Mind Today
I chose this topic today because my relationships in the past have been very unhealthy, this does affect our lives in a very negative way.  It will cause us to not trust people, be more interested in ourselves than others. Going through life this way will make us very unhappy and miserable, not to mention very lonely since we will never trust anyone with our heart. If it was not for guided meditation,  I would not care so much about people to be writing these articles to help you live a better life than I have lived. I am sharing my personal experiences through my articles so you can understand I do know what you are going through when you have lived  something yourself you have a deeper desire to help others.