Living With Kidney Disease
Living with any type of disease requires you to make some adjustments to your life, the majority of diseases can be improved by adjusting your diet. Kidney disease is no different from any other disease, are you new to living with kidney disease? If so, you might be scared of what is in the future, most people when first experiencing kidney disease become anxious with the fear they are going to die. Many people live a long life with this disease, but to do so you must adjust your diet and eat the right foods. Besides anxiety many people experience depression, this does upset your whole routine especially if you are required to go for dialysis several times per week?
How To Live?
Even though you might have to go for dialysis treatment several times per week you still can enjoy an active life, some employers will be understanding enough to allow you to leave work long enough to go have your treatment done? Even if employment is something you have lost due to this disease, your life is not over, you must keep a positive attitude and not give up on life. Kidney disease does not restrict you from being active like many other diseases can, take up some new hobbies such as gardening. Consider learning new skills by taking online courses, volunteer at your kidney treatment center or the hospital. Being flexible with your schedule and positive will provide you with a good life, manage your stress with regular exercise and most of all watch what food you eat.
Kidney Disease Treatment
When you experience kidney disease it often eventually affects your kidney functioning, your kidney' will become low functioning enough as time goes by and you might require regular kidney treatment of some type? Many people experience low functioning kidneys and live a long life, some do require a kidney transplant but many survive on regular kidney treatment. There are two main treatments for kidney disease, maybe you have heard of these?
Hemodialysis
Hemodialysis is a kidney treatment which filters you blood outside of your body, this treatment cleans out the waste in your blood and removes the extra fluid. This procedure is usually done when your kidneys are functioning at 10 to 15 %, the main symptoms when your kidney function becomes this low are nausea, vomiting, swelling, and fatigue. This procedure usually takes up to 4 hours to complete, the majority of people with this low of kidney functioning must have this done 3 days per week.
Peritoneal Dialysis
Peritoneal dialysis uses the lining of your abdomen to filter your blood inside of your body, a soft tube called a catheter is placed in your belly a few weeks before this treatment will be done. This treatment soaks up the waste in your blood and removes the extra fluid from your body, there are two types of peritoneal dialysis.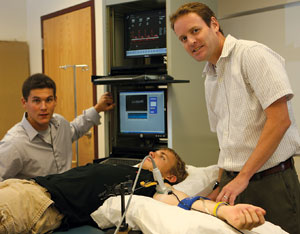 Kidney Disease Symptoms
Ankle / Stomach Swelling
Sick In The Stomach
Vomiting
Loss Of Appetite
Fatigue
Weakness
Confusion
Headaches
Kidney Disease Diet
Red Bell Peppers
Cabbage
Cauliflower
Garlic
Onions
Apples
Cranberries
Blueberries
Raspberries
Strawberries
Cherries
Red Grapes
Egg Whites
Fish
Olive Oil
Foods To Avoid
Sodium
Canned Veggies
Processed Meats
Salty Snacks
What Is On My Mind Today?
Kidney disease treatment does take some adjusting to live with this disease, if you are needing dialysis this can disrupt your routine until you adjust your routine. Kidney disease is more of an inconvenience than anything else, but going for treatments 3 days per week is better than losing your life? You must look on the positive side, you are alive and are able to be active. There are people much less fortunate then yourself, we must be grateful for the things we have and not focus on our losses.
Stay Hydrated
Caution With Supplements
Quit Smoking
Quite Drinking Alcohol
Regular Kidney Screenings
Paperback $ 16.39
Kindle         $  9.99
A Kidney Disease Solution
Slow The Progression Of Your Chronic Kidney Failure
Live A Longer Healthier Life
Food Chart Included