Sensory Gardens And Children-Beneficial To Children With Sensory Disorders
Sensory Garden Therapy
Sensory gardens are one of the best types of therapy you can expose your child to at home, children with sensory disorders benefit from these types of gardens. These gardens provide stimulation of the senses provided by the plants and materials in these types of gardens, these gardens engage children's senses more than any other type of garden you will find. This is a great way to bond with your special needs child as well, read on to learn more about these gardens and how to add one to your home.
Sight
Smell
Touch
Taste
Sound
Sensory Gardens & Children
Children with special needs do extremely well in these types of gardens, nature and wildlife attracts and keeps these children interested. This provides a learning experience for these children, this type of learning experience is very helpful for children with sensory  disorders and sensory issues. This would make a great addition to your home as a family project, this has been very helpful for families with special needs children to bond and become closer.
Developmental Disorders
Dyspraxia
Cerebral Palsy
Sensory Processing Disorders
Down Syndrome
Sensory Garden Touching
The best plants for children to be able to touch are durable plants which withstands frequent handling, choosing a variety of different textured plants are especially good choices for this type of garden. Soft flowers are good choices and plants with fuzzy leaves interests these children, plants with succulent leaves are especially attractive to these children.
Succulents
Rosemary
Thyme
Mints
Parsley
Tarragon
Sage
Sensory Garden Scents
Pleasant scents are always attractive and makes a day in the garden a special time, plants which takes walking on which releases pleasant aroma's are good choices. Planting these plants along pathways will provide consistent pleasant scents in the garden, two good choices of plants for intense scent are peppermint and rosemary.
Rosemary
Peppermint
Tarragon
Thyme
Roses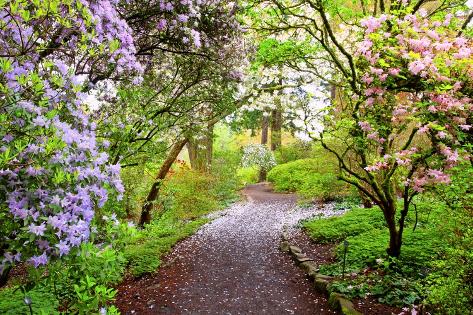 Sensory Garden Sights
For the most attractive sensory garden to the eye choose plants with various shades of green foilage, also plants with a variety of leaf shapes make this type of garden appealing to the eye. Always be choosy with a nice variety of flowers with different colors of blooms, special needs children are attracted to softer shades of flower instead of brighter shades. Adding bird baths and feeders will attract birds which amazes these children, floodlights for low-light times are very appealing. Many of the children love gardens with mirrors in them, also those colorful garden globes attracts the attention of the children.
Sensory Garden Taste
MInts
Chives
Cherry Tomato's
Strawberries
Blueberries
Edible Flowers
Fruit Trees & Shrubs
Vegetable Plants
Sensory Garden Sound
Wind Rushing Through The Plant Leaves
Grasses Rustling
Seed Pods Rattling
Sensory Garden Non-Plant Materials
Wind Chimes
Bubbling Fountains
Bird Baths
Bird Feeders
Butterfly Boxes
Bird Houses
Water Harps
Sensory Garden Plants For Scents
Butterfly Bush
Gardenia
Jasmine
Lilac
Roses
Clematis
Climbing Rose
Honeysuckle
Passionflower
Wisteria
Basil
Bee Balm
Lavender
Mint
Geranium
Thyme
Sensory Garden Plants For Sensory Effect
Jasmine
Feather Grass
Amaranth
Hares Tale Grass
Lambs Ear
Poppy Plant
Bamboos
Animated Oats
Balloon Flowers
Chinese Lantern
Money Plant
Pampas Grass
What Is On My Mind Today?
Sensory gardens are a great family project for the entire family, if you are looking for a family project to do at home this is one you should consider. Special needs children do very well in this type of environment, gardens provide a calming effect for everyone and especially for these children. This is something they find interesting and keeps their minds focused on the garden, this is something your special needs child can actually participate in with your guidance. Children love to be a part of something which they feel is important, by taking the time to demonstrate and helping your child they too can be a part of your family sensory garden.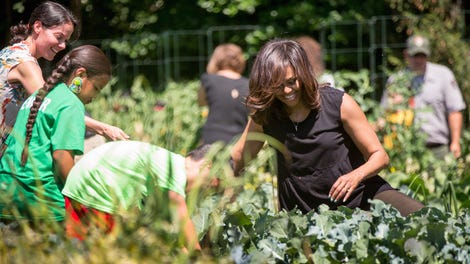 Resources & Help