Processed Foods
For those of you who have been reading my articles this might be getting old for you to hear, but I strongly feel it is my responsibility  to inform people processed foods may be causing our children's disorders. There are chemicals in our processed foods, I am positive the drug and food administration has never tested these chemicals for long-term use,  and how our own body chemicals would react over time? I do believe there is a very good chance these chemicals are the cause of all our autoimmune diseases and disorders affecting us today. Where do you think cancer came from if not from the chemicals in our processed foods, cancer and autoimmune diseases were not around when our ancestors were eating a diet of health whole foods?
Idea Speech Language Impairment
The individuals with disabilities education act officially defines speech and language impairments as a communication disorder, just like autism and many of the other disorders there is no known cause for speech and language disorders. Many children with a speech and language disorder also has other disorders as well, the one disorder which seems to be connected the most is " Autism ". The most common speech and language disorders are the ones which affects a child's educational performance, I find it odd as processed foods become more and more of our main diet more children are being affected with these disorders?
Severe Stuttering
Impaired Understandable Speech
Language Impairments
Voice Impairments
Speech & Language Specialist
Children with speech and language impairments often show signs at a very young age, the earlier the child begins treatment the better for them. You will want your child to be evaluated by a speech language pathologist, this pathologist is a specialist who works with children with these types of impairments. There are children who are late bloomers when it comes to speaking, but if you have any doubts or desire a peace of mind,  this is the specialist you want to take your child to be evaluated? Beware some children have been misdiagnosed by their primary physicians, often children with hearing impairments or other disorders are misdiagnosed.
Educational
Children with speech and language impairments will always experience problems learning in school, many who are not able to communicate effectively will avoid participating in class. Many will not ask questions as well, often these children have been made fun of by other children. Often these children have difficulty understanding oral presentations, some children will not communicate with their classmates as well. There is another disorder which prevents children from being able to communicate in certain situations called " Selective Mutism ", these children don't have any communication problems at home, but often in public places they become so anxious they are not able to speak. This is an anxiety disorder, there is no connection between this disorder and a speech and language disorder.
Bullying
Bullying has become worse today in schools than ever in the past, I feel the bullying is worse because we have more children with health disorders and disabilities? Some of the children's disorders causes them to become violent and aggressive with other children, who is the easiest prey for these aggressive children than children with disabilities? These children often are preys for being picked on in schools, besides this making the child's life even more challenging,  it also affects them doing as well in their school.
Speech & Language Common Disorders
There are common disorders which are associated with speech and language impairments, autistic children often experience speech and language impairment. Your child can have autism without having any speech and language impairment, many high functioning autistic children are able to speak and communicate very well. Another disorder which is common is attention deficit hyperactivity disorder, some children with this disorder also may experience speech and language impairment.
Speech & Language Symptoms
Repeating Sounds ( Stuttering )
Adding Extra Sounds
Adding Extra Words
Jerky Movements When Talking ( Usually The Head )
Blinking Several Times While speaking
Experiencing Frustration When Attempting To Speak
Pauses Often When Speaking
Help For Children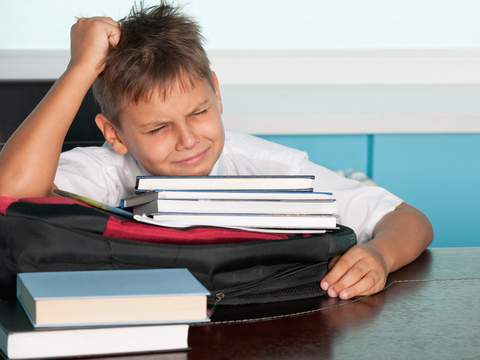 What Is On My Mind Today?
What is our world coming to when our children are not healthy or happy, there is something seriously going on which is causing all the diseases and disorders in our children today? Even though the authorities will not confirm it is the chemicals in our processed foods, what else could be affecting children all over the world with similar health problems? Most countries today are consuming processed foods, every country has children with special needs. What else could the connection affecting children all over the world, something even more amazing for you to consider? The majority of children with special needs has experienced the best treatment to be changing their diets, children with special needs who changed their diets to gluten-free, casein-free, and soy free has seen the most improvement.