Budgeting For Christmas Without The Stress
Everyone should consider a budget plan for Christmas, many people who do not make a budget overspend causing themselves much anxiety and stress after the holidays. Good stress management skills is important to avoid experiencing holiday anxiety, this article is to help people stay within their spending budget  and ease their holiday stress. By planning your holiday spending with a budget plan is your best strategy, this article will provide you with some ideas how to make your budget plan and still enjoy your holiday with less anxiety,
What Is Your Spending Budget ?
First thing you should consider before ever starting your holiday shopping is how much do you wish to spend this year? Maybe even a better plan would be to figure how much you can afford to spend without causing yourself post holiday stress, remember you have to start paying for those gifts after the holidays if you used your credit card or an after the holiday payment plan. To figure out your holiday budget consider how much do you wish to spend for gifts, remember to consider how much you will be spending for holiday decorations and snacks and food for any entertaining.
Who Is On Your Gift List ?
Once you have your spending budget figured out it is time to make your Christmas gift list, start out with your immediate family at the top of your gift list. Figure out how much you plan to spend when you go shopping for the people in your immediate family, most people spend more when shopping for their children and teenagers than for anyone else. Be sure to list how much you plan to spend for your spouse, your own parents and your spouses parents. After your immediate family most people shop for their close friends, relatives and colleagues.
 How Much Will You Be Donating To Charities ?
Many people donate to charities during the holidays, this is something you should consider and add to your Christmas list. This is a holiday expense and should be considered so you do not go over your budget, many people have regular charities they donate to every year on the holidays and have an idea how much they normally give. Setting a specific amount to charities is a good strategy, whatever you donate is much appreciate by charities. I usually donate to the salvation army in my town and the children's hospital in the nearest city, I have had to cut back on my donations the past few years. Making a list of the charities you are considering donating to this year is a good plan, prioritize the charities if some are more important to you than others.
When Possible Give Family Gifts
When possible give family gifts instead of giving a gift to each person in a family, this is a good option to stretch your budget and still give a gift to families who are close to you. Giving gifts for the entire family is a great strategy for your budget, one of the most popular family gifts are gift baskets but there are many other gifts you could choose to give. These type of gifts are also a good gift when you do not know each member of the family well enough to choose individual gifts when shopping for seniors family gifts are a great choice.
How To Get More For Your Money
Being a smart shopper is a great way to get more for your money, watching for big discounts on holiday sales can save you money. Another thing I often watch out for is free shipping when you figure every gift you purchase which has to be shipped to you this can make a huge difference in stretching your budget. When shopping for children check the dollar stores and discount toy stores, children do not care how much you spend on them all that matters to them is is they receive a fun gift. Starting early will also stretch your budget for Christmas gifts, I usually begin shopping for possible gifts before Thanksgiving. If you are creative consider home-made gifts, these gifts mean more to people than any gift you can purchase in any store. These gifts are especially good for parents and grandparents, another sentimental gift for them would be photo gifts of their grandchildren.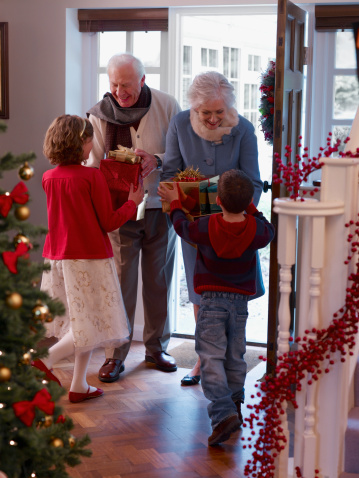 What Is On My Mind Today
Today with the high prices using a holiday budget is a must for many people, especially younger people with children needs to stretch their money to prevent overspending. When we are purchasing gifts often we do not realize how much we really are spending, this happens to many people who use credit cards for their holiday spending. Staying on a holiday budget will prevent us having high credit card balances after the holidays, I hope this article helps you to start a budget and manage your anxiety and stress more efficiently this year than in the past.