Gross Motor Skills Activities Toddlers-Special Needs Toddler Activities And Toys
Gross Motor Skills
Children with special needs are known to develop slower than other children with their gross and fine motor skills, parents can encourage their children by simply getting them to play. Playing is crucial for the development of children's motor skills, play improves their coordination, hands, and their fingers. By being creative and encouraging your child with new activities you are doing a positive thing for your child's development, children with special needs often needs parents to participate or play with them to get them started.
Play Activities For Toddlers
Running
Jumping
Hopping
Throwing
Catching
Climbing
Tricycles
Ride On Toys
Jumping Rope
Hopscotch
Tossing & Catching
Peddling Riding Toys
Pulling Wagons & Toys
Playing In The Sandbox
Fine Motor Skills
Your child's fine motor skills develops their hands, feet, fingers, and toes, many children with special needs experience problems with their fine motor skills so these also should be practiced for them to develop them as well.
Turning The Pages Of A Book
Speaking
Singing
Play Dough
Therapy Dough
Puzzles
Board Books
Coloring
Painting
Indoor Activities
Dancing
Dress Up
Yoga For Kids
Simon Says
Stacking
Sorting
Stringing
Lacing
Bath Time Play Time
Cutting
Board Games
Special Needs Toys
There are many special needs toys on the market which provides a variety of motor skills developing for children, your child can benefit from these toys in many different ways.
Visual Motor Skills
Grasping Skills
Autism & ADHD Friendly
Hand-Eye Coordination
Sensory Exploration
Repetitive Sequences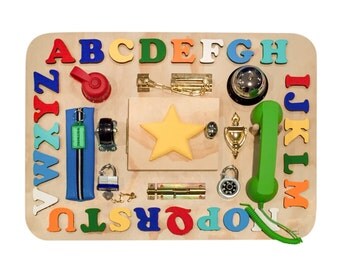 Shape Sorters
Pop-Up Toys
Water Squirting Toys
Light-Up Toys
Puzzles
Non-Connecting Puzzles
Connecting & Jigsaw Puzzles
Sliding Puzzles
Non-Connecting Puzzles With Knobs
Fidget Toys
Play Dough
Koosh Balls
 Stress Balls
Clappers
Clackers
Sensory Cushions
What Is On My Mind Today?
Being creative and taking the time to spend with your child doing a variety of fun activities is the best way to develop your special needs child's motor skills, many of these children need a little encouragement to get started. There are a variety of toys on the market you can choose from which will help your child with their motor skills developing, every child is different so it might take some trial and error to find which products appeals the most to your child.
Resources & Help