Christmas Shopping For Couples
Giving one gift to your favorite couples is a great way to save money during the holidays, often it is easier to give one gift to a couple than shopping for individual gifts for each person.  if your favorite couple happens to be travelers focusing on gifts for travelers might be the perfect gift for this couple. Many people do not consider giving traveling gifts for Christmas, focus on traveling gifts the majority of people do not buy for themselves you will have some very good options for gifts for your traveling couple.
 Matching Couple Gifts
Matching couple gifts is a very popular and appreciated gift for Christmas, this type of gift actually is most available during Christmas and Valentines Day the most. Matching jewelry pieces is one of the most popular gifts for couples, this type of gift forms a bond between the couple and everyone who sees them will know they are a couple. Another popular matching gift is clothing, the couple will wear their matching clothing when they go out and there will be no doubt they are a couple. These types of gifts are often good choices for young couples, often newly married or dating couples will often be seen with matching clothing. I have seen seniors with matching clothing over the years as well, this could also be a possible gift for your grandparents. Many seniors are very emotional attached if your grandparents would appreciate such a gift this could be the perfect gift for them this Christmas.
His & Her  Gifts
His and her gifts have always been a popular gift for couples, these gifts especially during Christmas are widely available. This gift choice is available in a wide range of prices, anyone can find a price to fit their budget with these types of gifts. You can choose simple fun gifts such as t-shirts and coffee mugs, jewelry, wine glasses and even his and her pillow cases. This is another good option to consider for your favorite couples if the couple has a common hobby or interest you can also consider this as possible gifts. Most couples will get a kick out of his and her gifts for Christmas, this is a good gift for couples of any age.
 Common Favorite Activities
Perhaps your favorite couple shares some common activities when spending time together, this can give you another gift choice option. Focus on something you know they will use and participate in regularly, this could be yoga and meditation or possibly they share an interest in similar outdoor activities such as biking or hiking. It might be anything they enjoy doing together during their free time if they are into working out consider giving them exercise equipment or a gym membership. Maybe going out for dinner is what they enjoy doing the most often, consider a dinner reservation for two for their favorite restaurant.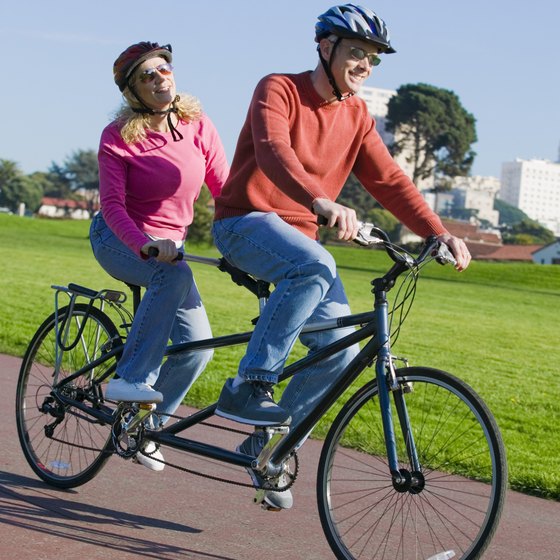 Other Couple Gift Ideas
The couple gift ideas I have shared with you so far has been extra special gifts for your favorite couple, the remainder of gift ideas I am sharing now are for gifts for couples which you are more traditional. Wine gifts are inexpensive and very nice gifts for couples who are wine lovers, for the couple who spend more time at home consider a home theater system. Smart televisions are great gifts any couple would appreciate, another gift to consider are the smart watches everyone is talking about. Fire pits are very popular right now for gifts as well, consider fun gifts such as giving them a Christmas stocking with all their favorite snacks and a gift basket is always a much appreciated gift.
 Couples Relationship Books / DVDs
Bedroom Gifts For Couples
Matching Bathrobes
Gifts For The Home
Movie Night Gift Baskets
What Is On My Mind?
Starting early shopping for Christmas gives you plenty of time to consider possible gifts for couples, the better you know the couple the more options you will find for possible good gifts. Gift baskets are always a good gift for anyone you do not know what to buy for them, it is easier shopping for a couple than individual people especially if you are not close friends with them.