Christmas Shopping For Grandparents
Christmas shopping for your grandparents can be a challenge for many people, shopping for seniors requires more thought for possible gifts than any other age group. Many of the seniors do not wear out their clothing so clothes often are not a good choice as a possible gift unless you consider a personalized clothing gift. You can personalize just about any gift today if you can not find personalized gifts you like in your favorite shops there are plenty to choose from online. So if your grandparents are hard to buy for people, consider personalized gifts with a special photograph or writing which fits your grandparents to a tee. You can even consider matching gifts if both your grandparents are still living, these can be worn to family holiday dinners for many years to come. Many other personalized gifts to choose from besides clothing, I purchase my personalized gifts from my favorite online shop.
Gifts For Grandparents
When shopping for gifts for grandparents focus on gifts for people who are hard to buy for, these gifts are more creative and unique than the gifts you would choose for most of your other people on your Christmas list. The key to choosing good gifts for grandparents often means you have to put more time into shopping for them, I have experienced shopping for my most difficult people first and early reduces much of my holiday stress. When both your grandparents are living focusing on a gift which you can give for both of them eases the pressure, matching personalized gifts is a good choice to consider but these are not your only choices.
Home-Made Gifts
Nothing brings a smile to my parents faces on Christmas eve more than when their grandchildren give them gifts they made with their own little hands, grandparents live for home-made gifts from their grandchildren. I would recommend you consider this type of gift for the grandparents, this gift will bring more joy to the grandparents than anything you can buy in any store.
Decorated Handkerchief
Christmas Ornaments
Decal Tins Filled With Favorite Snacks
Decal Tin Filled With Home-Made Cookies
Decorated Tote Bag
Decorated Holiday Jar
Christmas Card Hand-Made
Time Gifts
Another favorite gift you can give is your time, spending time with your grandparents would be the most precious gift you possibly could give them. This is especially a precious gift when you have only one grandparent left, the grandparent who lives alone now more likely becomes lonely on Christmas day. You can spend time with your grandparent in many ways, take them Christmas shopping with you this year. This also might be your answer to what they might like for Christmas, spending time with your grandparent would be the best Christmas gift you could give them.
Hobbies & Interests
If your grandparents are still healthy enough to engage in hobbies and activities,  this is another gift option to consider, the most common hobbies and interests for grandparents is gardening and television, Gardening gifts opens the door to many possible gifts to choose from, if your grandparent is into cooking a herb kitchen garden just might be a good gift. Giving flowers for Christmas is always a good choice, arthritis friendly garden tools is another gift which would be much appreciated. If television is a better choice the smart television's are high on many people's Christmas list this year, one more choice which might interest you is considering the gift of a smart watch.
Games & Puzzles
Many seniors have more time on their hands than they know what to do with, especially during this time of the year when many are stuck indoors.I have talked to many seniors who told me they are interested in new hobbies, you can find games and puzzles for any Christmas budget. Consider an adult coloring book, possibly one of the electronic games might also be a good choice. Games and puzzles are many seniors favorite hobby during the winter , I recently seen adult coloring postcards which I thought would be a very nice gift for my mother. She is always sending fun mail to me, this would make her fun mail for her even more fun with this type of gift.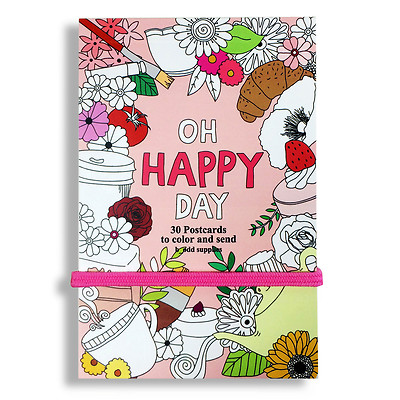 Other Possible Gifts
Gifts for seniors does not need to be expensive gifts, most seniors would be happy with just spending time with their family. That would be the Christmas wish most seniors would tell you they would want more than anything else, you can find nice gifts for hard to buy people within any budget it does take time but grandparents are worth taking the extra time to shop for their gift.
Favorite Books / Music
Trip For 2 To Some Place They Wish To Visit
Dinner Reservations
Gym Membership ( YMCA )
Bird Feeders
Aromatherapy
Gift Baskets
Card Games
Puzzles
Meditation Kits
Yoga Kits
Movie DVDs
What Is On My Mind Today?
Christmas is about spending time with your family, the gift is just a bonus to our loved ones. Giving a thoughtful gift will be more appreciated by most people than an expensive gift when you receive a gift which required much thought by the person it means much more to us. Starting early shopping for grandparents you will be sure to have given yourself enough time to shop and buy wisely. Remember to stick to your healthy routine during the holidays, you need a healthy balance more during the holidays than any other time of the year.