After College-Next Chapter In Your Life
Are You Prepared?
The majority of college students are not prepared for after college, many are still enjoying the college life. After college the reality will kick in for many of these students, no more student loan money. Most parents will shut off the money supply once you finish college, should have started planning for this at least one year before graduation. Ready or not the next chapter of your life begins, time to start thinking about your new life plan for the future.
New Life Plan
Between cramming to study for finals and partying you have given very little thought about the future, now anxiety hits you and very hard. What are your career plans, should you continue your education and attend grad school? Maybe just look for a job, where to live? With the parents after being on your own for four years will be a drag, without a job you can't afford an apartment. School loan payment will begin, but you really wanted a new vehicle. What will you do, how will you begin the next chapter of your life?
Anxiety Sets In
You are living back home with mom and dad again, everything is much the same as when you left for college. Your career dreams are not happening, companies are not knocking your door down begging you to come work for them. Been isolating quite a bit lately in your bedroom most of the time, sneak out every once in a while for a quick snack. Not even taking care of your health now, confused what to do next. Avoiding contact with family and friends as much as possible, facing them is more than you can handle these days.
Post College Depression
Post college depression is very high among college graduates, especially the ones who have not found their dream job. Many turns to substance abuse, which often turns into an addiction problem. Confusion sets in then extreme fear and panic. After spending four years in college with a large network of friends, many college students are lonely. Worse thing which has turned their life upside down, all their hard work in college ends with them being jobless. How does someone in this situation get back on their feet, lets find out how they can do this?
Getting Back On Your Feet
First thing you must do is start using your relaxation and coping skills, start meditating again. Join a yoga class, this will get you out of the house around people again. Focus on preparing for job interviews, possibly improve your resume and submit it to some companies again. Consider your options for your career desires, could you take some night classes to improve your weakest skills? Get your butt out and socialize again, meet new people contact old college friends. Just because your jobless does not mean you are a failure.
Anxiety & Depression
Anxiety and depression can hit anyone at anytime, usually long-term stress conditions is the first trigger. This causes your anxiety symptoms to flare up, without good relaxation and coping skills many times it leads to severe depression. Post college depression is higher than it has been in years, many college graduates cannot find employment despite their education. People need a purpose in their life if you are an adult without a purpose in your life you are much more likely to experience severe depression. Even if you are unable to find employment, stay active as a volunteer. Hospitals are always in need for volunteers, this will give you a purpose in your life and get you out among people. Learn and use relaxation techniques and coping skills, I recommend meditation and yoga for you to try first.
Meditation Shop
Today I am going to share with you my favorite meditation shop, please check out this shop for any meditation related products you might be interested in purchasing. This shop has just about everything for anyone interested in meditation, your health depends on your learning and adding meditation to your stressful life.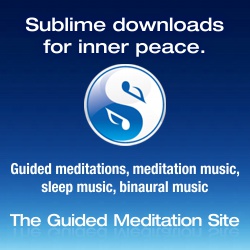 What Is On My Mind
This week is my college student series, soon many students will be off to college and graduating. As life goes into each new chapter knowing how to deal with stress, anxiety and depression becomes even more important to know. Many adults today which can not cope well with these, are not living a good life, I do not want the same for you. More people are facing debilitating emotional health issues now then ever before, please take the time to learn these skills. They are not difficult, but they may save your life one day.